Chartered Organization
During the current situation, Troop 2319 is committed to continuing our scouting program as much as possible. To that end, we currently holding virtual troop meetings each week and have launched a Scouting Continues page on our website that aggregates a lot of virtual opportunities for our scouts. As a unit, we have created several virtual merit badge course and we also include links to as many opportunities out there from other councils as well. We have begin virtualization the scout ranks, helping scouts to learn the material as well as demonstrate it to ASMs and even have virtual Scoutmaster Conferences and Boards of Review! Scouts can even check out the page to work on weekly challenges! Our Scouting Continues content is open to all scouts, however our virtual troop meetings are not "public" for youth protection purposes. If you'd like to "visit our troop" during a virtual troop meeting, please use our Contact Us form to submit your request and include your name, your scouts name, and any current BSA affiliations in the message. (Requests will be reviewed on a case by case basis.)
Troop 2319
Troop 2319 is an active & growing scouting unit.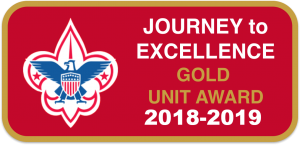 Our scouts are active with Troop, District, & Council events.  Our primary mission is to provide a quality and fun scouting program using the traditional Boy Scout methods. We are primarily a youth led organization with meetings, activities, and campouts determined and planned by the youth Senior Patrol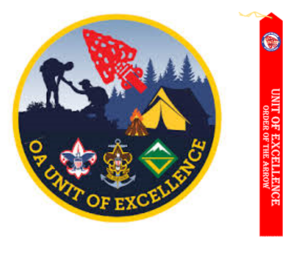 Leader and his Patrol Leaders Council. Adults assist to advise each leadership role in their respective duties and handle scheduling of spaces and permissions. We have earned JTE Gold since our founding an were the only unit in Foothills District and 1 of 3 units in the entire Atlanta Area Council to have been awarded the OA Unit of Excellence in 2019! Our unit has a diverse group of scouts and families from all over East Cobb and we welcome any and all of you to come by to visit our Troop! Get to know our leaders here or check out our upcoming events on our calendar.
More Info
Key Three

Charter Organization
Our unit is chartered by Unity North Atlanta. http://unitynorth.org/   Unity North is an interfaith, interdenominational community.  Scouts from all backgrounds and faiths are welcome!  To see all the scouting units chartered by Unity visit http://www.scouts2319.com/